About Gaia Health Care & Initial Visits
About Dr Marnie ND-
Dr Marnie  is committed to providing each person with the personalized, quality health care they deserve.  
I invite you to become a part of your health care plan and to work with a Naturopathic Doctor to treat
the root cause of your health concerns.
I have been providing personalized, compassionate care for Calgarians since 2006 and have seen over 5,500 patients.
Check out the naturopathic services  we provide to help you meet your wellness goals including full array of  laboratory services.
If you have any questions or would like more information, please get in touch.
I look forward to seeing you in the clinic very soon!
Fee Schedule
Initial Consultation

 60 minutes

 $250.00

Return Consultation 

Vitamin B 12 Injeciton

45 minutes

30 minutes

$165.00
$110.00

15 minutes

5 minutes

$ 55.00

$25.00

Intravenous vitamin therapy
 45 minutes+
$145.00+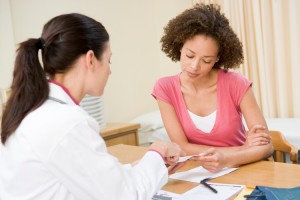 What To Expect in an Initial Visit
Your initial visit is approximately 1 hour long. During this time, Dr. Marnie Wachtler,  will take your personal health history,  perform a physical examination and design a preliminary treatment program to target your future health goals.
Our initial visit is an extremely valuable insight into your physical & mental condition, and affords a real conversation about your wants & needs.  
We invite you to visit the Our Approach tab to read about Dr Marnie to ensure she will be the right fit for you.
Next, please feel free visit the Clinic Services tab to find out which modalities and services we have at our disposal to aid you in your quest for health.
Please feel free to Contact Us with any questions.