Food Allergy Testing Calgary
How Do Doctors Test for Food Allergies?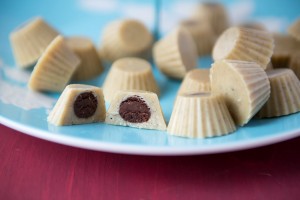 Our food allergy tests are done in-house or at the convenience of your own home by a finger stick method. This makes it accessible for all ages, even as young as 4 years. It is a less invasive testing procedure performed by sticking the finger or big toe. Dr. Marnie uses IgG & IgE Food Allergy Tests to assess symptoms.
Common Food Allergy Symptoms
Eczema

Allergies

Hives

Bloating & gas

Irritable Bowel Symptoms

Constipation or diarrhea

Inability to gain weight
IgG and IgE food allergy testing is not available by the Alberta Health Services with your medical doctor. Predominantly, they are testing allergens that are airborne such as pollens and grasses.
Elisa testing can be done at a reasonable cost ranging from $260-360 by Alletess labs. They have 2 panels available for you:
96 food panel
184 food panel
Results will show up as Mild, Moderate and Severe allergens.
Call to book an initial appointment if you are new or 15 min if you are an existing patient of Dr. Marnie for your laboratory assessment to be done at 403-475-2120 or book online here.
ALCAT Food Sensitivity Testing
Alcat Testing is a unique type of testing that allows us to look at the immune response (WBC) to the foods we eat.
This is a live blood analysis, where we draw blood in-house, and send it for next day delivery to the lab. There is only one testing facility in the world that does this. Many people have had alleviation of symptoms such as:
Headaches
Migraines
Foggy thinking
Lack of concentration
Fatigue, malaise
Gastro- intestinal complaints
Food panels available range from 100 foods to 250 different foods. Unique highlights for this lab includes:
Gluten
Gliadin
Candida
Casein
Whey
Medicinal herbs and functional foods can be added to any panel of foods. This lab is offered after or during an initial consultation at Dr. Marnie.