Strength & Flexibility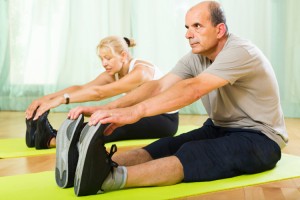 Strength and flexibility are both core components of a healthy, active body. Building muscle strength keeps your posture upright and your vital organs held in place. Strength training maximizes bone density and supports a healthy immune system. Flexibility keeps the body limber and keeps protects from injuries by ensuring joints regularly move through their full range of motion. Stretches and flexibility work increases the flow of blood to muscles and improve lymphatic drainage, keeping the immune system in prime condition.
Working with a professional on your strength and flexibility can minimize the risk of injury and ensure you have a program tailored to your specific needs that match your job, hobbies and lifestyle. Dr. Marnie, an avid triathelete herself, has years of experience in fitness, strength and flexibility; if you would like to make an appointment, please click here.