Intramuscular Stimulation
Intramuscular Stimulation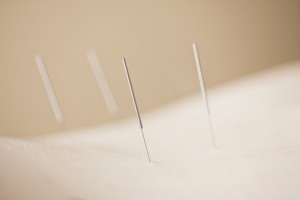 Intramuscular stimulation is a technique in which the doctor inserts an acupuncture needle into a shortened, tensed muscle, stimulating the needle to allow for muscular release and healing of irritated nerves. The doctor will assess your posture, look for restricted motion, palpate for areas of tenderness and pain, and look for superficial signs of nerve irritation to decide where the needles will be inserted. The insertion of the needle is quick and typically painless, and the stimulation of the muscle may feel like a crampy ache followed by lasting relief from the treatment. IMS is highly useful and effective post-injury or as a regular tune-up for overused muscles.
You may also be interested in reading about Neural Therapy, Prolotherapy, and Active Release.
If you are dealing with muscular pain, poor posture, athletic injury or injuries of overuse, click here to make an appointment with Dr. Marnie.