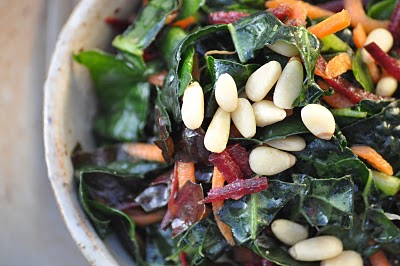 Raw Super Green Salad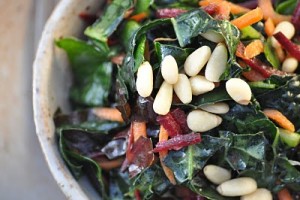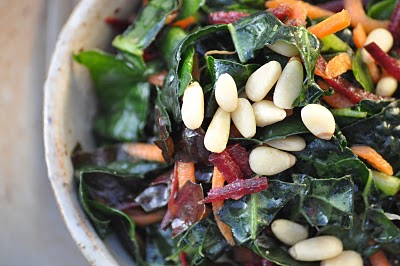 Ingredients:
8 cups thinly sliced raw greens (kale, collards, chard)
1/4 cup freshly squeezed lemon juice
1/4 cup extra virgin olive oil
1 teaspoon sea salt
1 to 2 cloves garlic, crushed
Optional Additions:
grated beets
grated carrots
parsley
pine nuts
sunflower seeds
Place all ingredients except optional additions into a medium-sized bowl. Toss together then massage gently with your hands to begin breaking down the fibers.
Let the salad marinate at room temp for about 30 minutes. Add any additions to the salad now, toss again. Serve or refrigerate.
Source: www.NourishingMeals.com