DYI Garden Boxes
19 Jun 2015, by Resources
in
Its that time of year to get the yard cleaned up and ready for the summer.
Every year our family likes to grow our own veggies ( as much as possible). This year, in our new house we will be putting in Garden boxes in the front yard. This will have full sun to improve growth and maximize our season.
We chose to go with a box measure 2 ft by 3 feet, with a depth of 15 inches.
This can be done as a family project as our kids were happy to help out!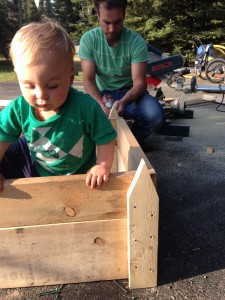 Materials
Four 16-inch-long 4-by-4s
Two 8-foot-long 2x12s
Two 4-foot-long 1-by-12s
24 3½-inch #14 wood screws
16 cubic feet planting soil either bought in bags or in bulk. (Bags: $85, Bulk: $55)
16 cubic feet of compost either bought in bags or in bulk. (Bags: $85, Bulk: $60)
Prices may vary.
Tools
Drill
Drill bit (5/32-inch)
Pencil
Ruler
Staple gun
We're using boards that are 12 inches wide, giving us a full foot for plant roots to thrive. To save time, we let the lumberyard cut the wood for us. You'll need a table saw if you're making the cuts yourself. Be sure to measure twice and cut once, as pieces of wood often vary slightly in their listed lengths, and you'll need the sides of your bed to be exact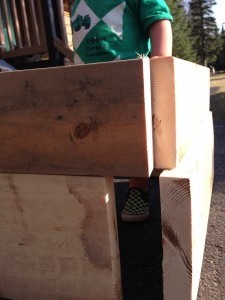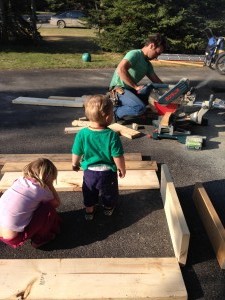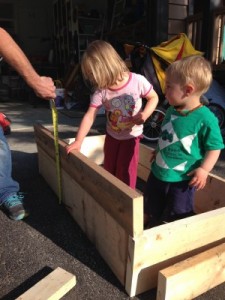 Measure and line up the panels of wood for your ideal size.
We used 2 boards to get the height desired for this project. Stabilizing the corners with boards screwed in from each direction. We place the corner board on the outside to maximize space inside the box. Screw in from the ends and sides in multiple locations.
Plant seedlings with enough room to grow and flourish, See pictures below: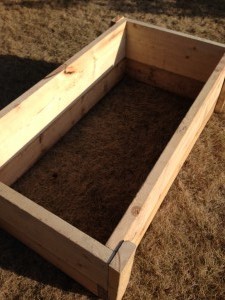 Layer your box with good draining stones, leaves, and soil for optimal drainage.
Ensure taller herbs are not going to shade other smaller plants. Optimally, the taller in the middle and trailing herb plants around the edge of the box. 
Enjoy your foods that you grow!