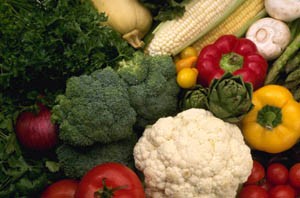 At Gaia Health Care, we believe in using food as medicine.
Click HERE for a list of recommended healthy foods.
Our trained Naturopathic Physicians will personalizes your diet, and educate you on how you can reach optimal health via the foods you eat!
The Doctors at Gaia Health Care, will create an eating plan that is based on your metabolic profile. We also utilize the ALCAT test, which measures how your immune system responds to the different foods you eat. There are hundreds of weight loss books out there, with opposing and sometmes contradictory messages. At Gaia Health Care we don't believe in "Diets" but rather in establishing dietary guidelines that are specific to the individual, realistic, and sustainable for life. A diet that will provide long term health, energy and metabolic fitness. Getting your metabolism "in shape" is similar to getting your body in shape, it is something you have to work at. Below you will find some important tools to help you meet your metabolic and personal health goals.