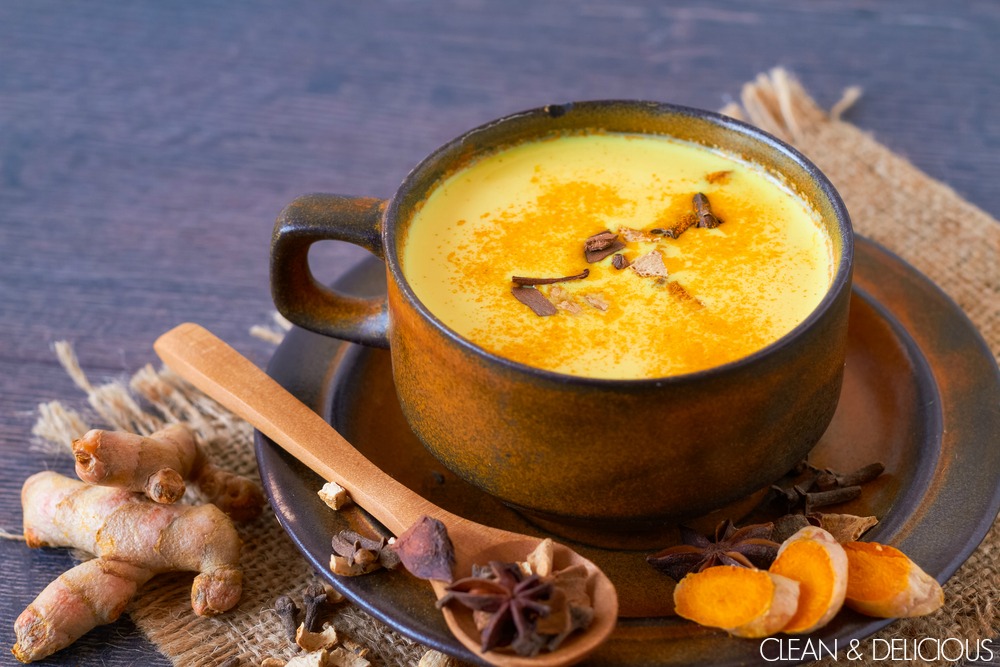 Enjoy Turmeric Benefits Sipping this Delicious Hot Milk
This Turmeric Milk recipe is a great substitute for the every day coffee or tea alternative, but with greater health benefits. Turmeric Milk can be almost like that spicy chia tea that I love adding Cinnamon to, which helps regulate blood sugar levels. Turmeric contains the active ingredient of Curcumin, which has powerful antioxidant and anti-inflammatory properties.
Benefits of Turmeric
Turmeric benefits have been shown to:
Decrease inflammation
Treat and prevent Arthritis
Increase Brain Neurotrophic factors
Help fend off Dementia and Alzheimers
Lower heart disease risks
Help treat Depression
Turmeric Milk Recipe Ingredients:
2 cups coconut milk
1 teaspoon turmeric — Golden
Tiny bit of black pepper (the absorption of turmeric is actually enhanced when combined with black pepper)
1″ piece of ginger sliced
Maple Syrop to sweeten, if desired.
Turmeric Milk Recipe Directions:
In a saucepan add all ingredients (except honey, if using) and whisk to combine
Heat over medium heat until it starts to bubble
Then turn heat down to low and simmer for about 5 minutes so the flavors meld
Strain out the ginger
Add Maple syrop and stir